Writing Between the Lines
I have been out in the world again.  All the stories I've seen and heard and lived have been patiently but eagerly contained, just waiting to be told.
In Poland and Lithuania, where we were traveling, World War II still casts a long shadow over the land.  That is a long, hard, sad story.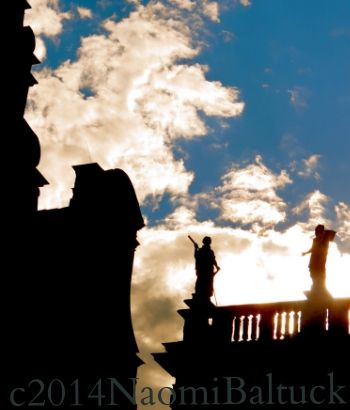 But little stories are everywhere, and more often than not, you will find stories within stories.  In fact, they will find you.
In Vilnius, even the walls contained stories.  We started to notice things, like faded Hebrew lettering on an old wall…
…Or a Star of David scratched in stone seventy years ago.
We learned that our apartment was in the Vilnius Ghetto, where more than 42,000 Vilnius Jews were imprisoned before they were murdered.
Near our place was a statue in memory of Dr. Tsemakh Shabad, a Jewish doctor in Vilnius.  A lovely young Lithuanian named Yrita gave us the inside story.
 The good doctor was loved…
View original post 249 more words