Writing Between the Lines
Do you know what this is?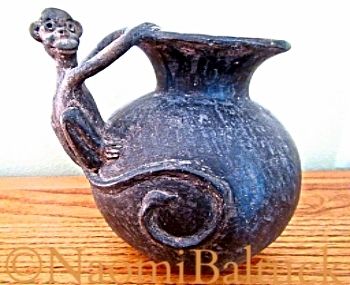 It's a monkey trap from West Africa, made of clay.  When I acquired the clay pot, a rope was attached to its neck.  Hunters used to stake the other end of the rope to the ground, and bait it with fruit or nuts.  A monkey would smell the food, reach inside, and grab a handful.
The hole was large enough for a monkey's open hand to pass through, but too small for a balled fist to come out.  As hard as the monkey pulled, it couldn't escape, because it never occurred to the greedy monkey to let go of the food.

Monkeys repeatedly fell victim to this, because they refused to drop the food, even as the hunter approached.
This is often told as a parable denouncing greed, or as a cautionary tale against becoming trapped by a fixed mindset.  But the antique dealer who sold me my…
View original post 211 more words